Quality Control
Aso Cement is committed to providing our customers with consistently reliable products manufactured under the strict production process control.
Providing our customers with reliable products
The quality of our products is checked under the strict production process control at each point: at purchase and receiving incoming materials, throughout the production process and the completed product. We have also obtained ISO 9000 series certification, the international quality management standards.
Incoming Material Laboratory for Fast and Highly Accurate Analysis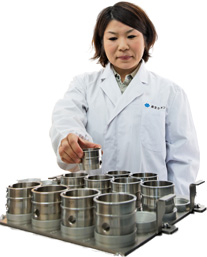 Alternative raw materials and alternative fuels have been increasingly diversified and consumed over the years. This is why Aso Cement implemented a dedicated laboratory in our Tagawa plant in 2009, in order to continue to provide reliable products for our customers. This laboratory enables fast and highly accurate analysis which ensures a solid quality control of incoming materials. In the laboratory, professional staff are working on quality control with special analysis devices including:
sample adjustment tools such as a jaw crusher, disk mill and mixer mill
fluorescent x-ray to analyze chemical components
atomic absorption spectrometer to determine the contents of microelements
Karl Fischer moisture titrator, auto-ignition temperature test device and calorimeter to analyze fuels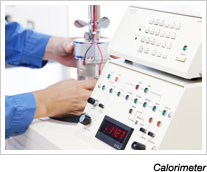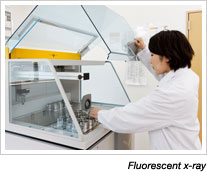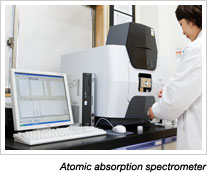 Quality Assurance
To assure safety and quality of our products for customers, Aso Cement guarantees its quality level by setting the cement quality target values and limit values.
As a responsible player, Aso Cement seeks to contribute to a sustainable world through utilizing recyclable resources, while providing our customer with consistently reliable products through rigorous quality control.
---