About our Plants (Tagawa Plant)
Find out about more about our cement plants, its production processes and history.
Tagawa Plant
(Google Map)
2877 Yugeta, Tagawa-shi, Fukuoka, 826-0041
Tel : +81-947-42-0090, Fax : +81-947-42-5667
Kanda Plant
(Google Map)
10 Nagahamacho, Kanda-machi, Miyako-gun, Fukuoka, 800-0311
Tel : +81-93-434-0885, Fax : +81-93-434-6579
Tagawa Plant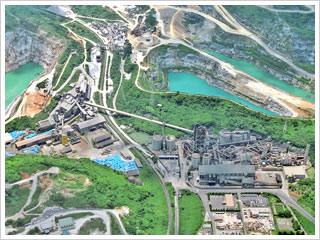 Environment-friendly energy conservation plant
Stable production and high-quality cement
Tagawa plant commenced operations in 1934. It is located in the company's birthplace Tagawa, almost in the center of Fukuoka prefecture. From here, products are delivered to our customers throughout Kyushu. In addition, we are actively working on recycling various types of industrial waste and on the efficient use of energy by cogeneration.
History
1934
Operation commenced
1977
Operationof #5 kiln commenced
1986
Generation by exhaust heat commenced
1994
SOM facility commenced
2000
Waste plastic treatment facility commenced
Acquisition of ISO 9002
2001
Acquisition of ISO 14001
2003
Acquisition of ISO 9001
Production capacity
Ordinary Portland Cement 1,400Kt/y
Portland Blast-furnace Slag Cement 500Kt/y
Main equipment
Kiln F.L.Smidth NSP 4,400t/day(Clinker)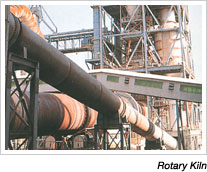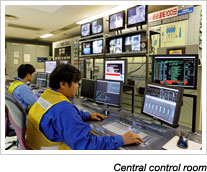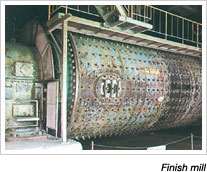 Cement production process
Tagawa Plant recycles waste and efficiently utilizes the different sources with full care for the environment under stringent quality control. Tagawa Plant has a strict production management system with ISO9001 (quality management system) and ISO14001 (environment management system).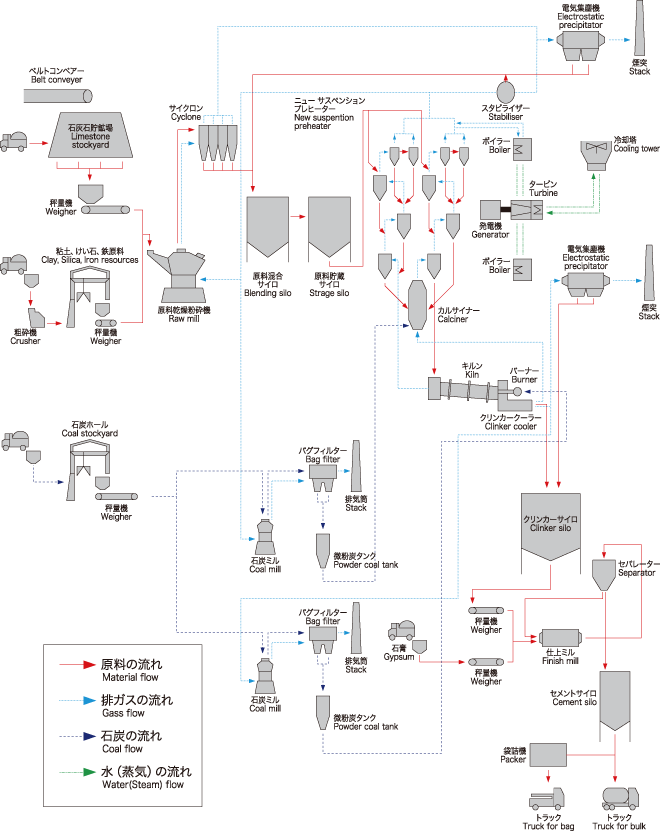 ---