Solid Ace (Soil Cement)
Solid Ace, a soil cement product, is effectively used to solidify various types of soil from soft ground to construction soil. Various types are available for different soil types and soil improvement purposes.
Solid Ace #200


(for highly organic soil)

Effective for soil containing a high amount of organic material.
Solid Ace #400


(for special soil)

Effective in lowering the elution of hexavalent chromium of improved soil.
Solid Ace #500


(for soil with high moisture content)

Cement and limestone based. Excellent for dehydrating and solidifying soil and especially suitable for soil from construction that has high water content.
Note : Before using any of our Solid Ace products, please read through the "Safe Application Guide for Handling Solid Ace Series"
Properties
Solid Ace is a JIS-standard cement product to which various kinds of active components are added.
Solid Ace can effectively be used for organic soil that is not easily solidified with cement or soil that has a high water content.
Solid Ace realizes the same soil improvement effect with a smaller amount than cement.
Solid Ace is available in four types to suit different types of soil and soil improvement purposes.
Applications
Basic ground improvements. eg, retaining walls, box culverts.
Stabilization of subgrades and roadbeds,
Ground improvement for houses,
Improvement works for temporary roads, scaffolds for heavy machinery, and the like,
Ground improvement works for construction foundations,
Prevention of heaving and boiling,
Diaphragm walls using cement stabilizer, and
Improvement works for soil from construction and sludge.
Please read the following before using our cement and soil cement products for soil improvements:
Cement is made primarily from natural resources existing in the ground, and they contain heavy metal such as chromium, though only in trace amounts. Chromium exists generally in the form of trivalent chromium in nature, but it is possible to be transformed into hexavalent chromium, which remains in cement, through oxidation during the process of cement production (the burning process).
Hexavalent chromium might be eluded from soil improved with cement or cement stabilizer, where improvement is done for certain types of soil, at the level exceeding the value (0.05mg/L) set in the Environmental Quality Standards for Soil Pollution. It is necessary to conduct tests using the sample soil from the site and a cement or cement stabilizer product which will be used in order to ensure that the amount of hexavalent chromium eluded is within the environment quality standard limits.
Availability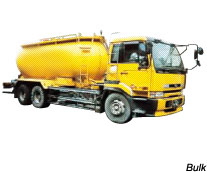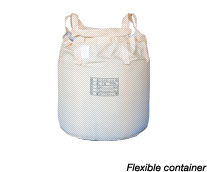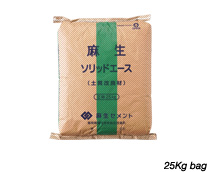 Solid Ace is available in bulk, flexible containers and 25 kg bags.
Note : Availability of products and packing types varies from region to region. Please contact your nearest branch office for further information.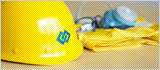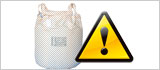 ---