Moderate-heat Portland Cement
A Portland cement containing a lower content of alite (C3S) and tricalcium aluminum phase (C3A) to suppress the heat of hydration. The Moderate Heat Portland Cement is particularly suitable for mass concrete used in dam construction for example.
Properties
Excellent long term strength,
Minimal dry shrinkage, and
Great chemoresistance to chemicals, such as hydrosulfate.
Applications
Moderate Heat Portland Cement is suitable for large-scale construction works, such as dams, bridge beams and nuclear power plants.
Testing result (example)
Item
Moderate-heat Portland Cement
JIS * Standards


(JIS R 5210)

Density (g/cm3)
3.21
–
Specific Surface Area (cm2/g)
3650
More than 2500
Setting
Initial Set h-min
Final Setting h-min
3-00
4-25
More than 60min
Less than 10h
Soundness

(Pat Test)

Qualified
Qualified
Compressive Strength (N/mm2)
3d
7d
28d
22.5
31.8
55.1
More than 7.5
More than 15.0
More than 32.5
Heat of hydration

(J/g)

7d
28d
275
328
Less than 290
Less than 340
Chemical Composition

(%)

Magnesium oxide
Sulfur trioxide
Ignition loss
Total alkali
Chloride ion
1.28
2.22
0.92
0.45
0.008
Less than 5.0
Less than 3.0
Less than 3.0
Less than 0.75
Less than 0.02
Mineral composition

(%)

Tricalcium silicate
Tricalcium aluminate
45
4
Less than 50
Less than 8
* : JIS: Japanese Industrial Standards
Note : If Portland Blast Furnace Slag Cement is used for soil improvement, elution tests should be conducted with soil to be used in advance.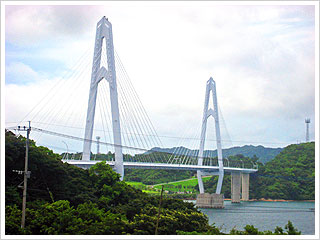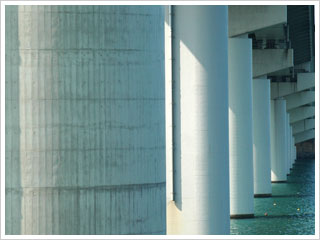 Availability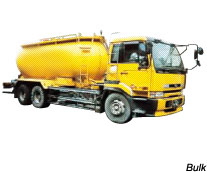 Our Portland Blast Furnace Slag Cement is available in bulk.
Note : Availability of products and packing types varies from region to region. Please contact your nearest branch office for further information.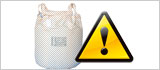 ---