Safe Application Guide for Flexible Containers
Flexible containers are containers for heavy products. When using flexible containers, refer to the diagram and warnings shown below and use them with full care.
This page describes basic handling only.
Please refer to the "Handling Manual" prepared by the Japan Flexible Container Association for details.
When hoisting flexible containers: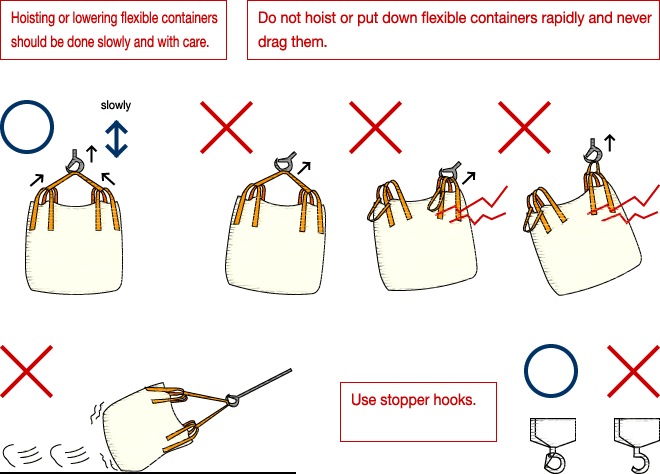 When cargo handling: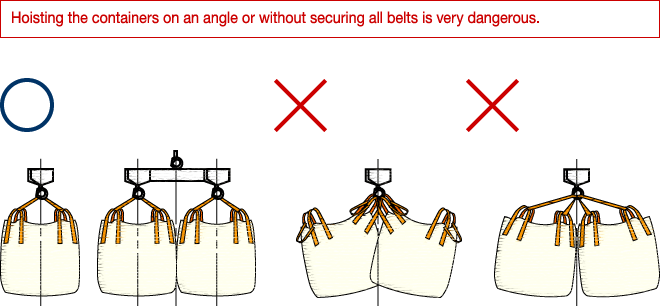 When emptying flexible containers: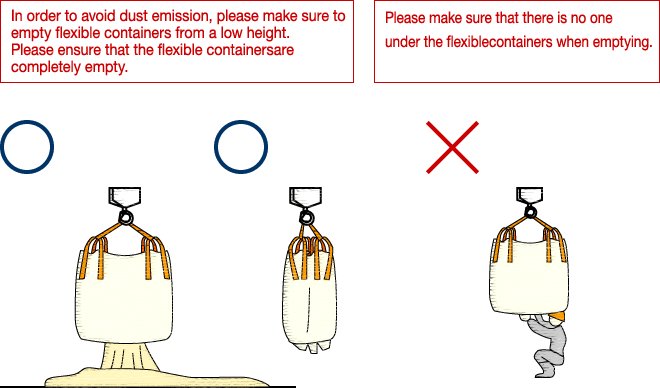 When storing flexible containers: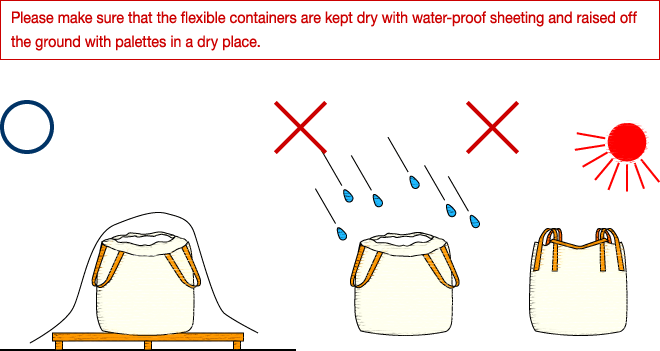 ---