Aso Group at a Glance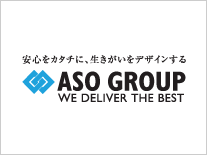 Building reliability in people's lives, Aso Group responds to society's demand for new infrastructure. Aso Group is driven by the needs of its society and local communities, where investment into environmental sustainability and social welfare has become increasingly important, along with health, medicine, education and human resources.
Based on our vision of a reliable infrastructure, Aso Group is committed to continuously create solutions to bring new values to life. By harnessing the full power of the Group, we aim to improve lifestyles and encourage healthy living and work life from youth to maturity and later life.
The Aso Group: Meeting the challenges of tomorrow, by "Building Reliability and Bringing New Value to Life"
Established
1872

(as Aso Corporation)

Head office
7-18 Yoshio-machi, Iizuka

(as Aso Corporation)


Tel : +81-948-22-3604, Fax : +81-948-24-1290
Legal representative
Iwao Aso, President
Firms
110

(as of April 1, 2022)

Revenues
603 billion yen

(as of March 31, 2022)

Employees
16,025

(as of April 1, 2022)

Web site
Aso Group at a Glance : https://www.aso-group.jp/en/
ASO Co,. Ltd. : https://www.aso-corp.jp/
Group management stance

Medical and health business
We operate and manage the hospitals needed for the community, combining quality medical care with sound management, training skilled hospital staff, and ensuring the complete range of peripheral businesses.
Education and human resources business
We treasure the reliability our company name has earned over the years while providing valuable human resources solutions, and assisting in revitalizing the local community through a growing range of long-term medical care, education, employment promotion and IT software development.
Architecture, civil engineering and environmental business B2C business
We monitor and analyze market trends and Group company status, maximizing company value by developing Group strategies from a global perspective, and restructuring businesses and organizations appropriately.
Cement business
Aso Cement applies management resources and experience of over a century of work in the field to heighten competitiveness and contribute to the society.
The Aso Group: Tradition over a century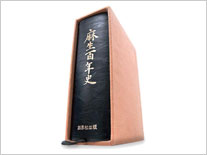 The Aso Group adopted its Group management stance on April 1, 2005. Our cement business, the core of the Group, established a joint venture with Lafarge of France, the world's leader in building materials, in 2001. In spite of the difficult economic climate, it continued to leverage the strong points of both firms to improve profitability through a strategic combination of bold selection and concentration.
The highest decision-making organ for the Group outside of cement operations is the Group Management Committee, which works to heighten overall Group value through the formulation and implementation of a multi-faceted strategy. The Group Management Committee is composed of a number of officers from Group firms, under President Aso of Aso Corporation, and works to advance Group activities in compliance with applicable laws and regulations, and with full appreciation of corporate responsibility to society.
The many companies and business divisions have been grouped into three independent strategic units by their business characteristics, and common management issues and strategies:
Medical Unit: medicine and health
Professional Unit: education, human resources, social welfare, and information technology
Facility Unit: real estate, construction, regional business, manufacturing and installation
Through agile, strategic and multi-faceted management, the Aso Group is fulfilling its mission to help realize new social systems, and growing as a corporate group that will make a real contribution to society in this age of transition.
For information, contact:
Aso Group Management Office
---