Waste Recycling
Expanding on our expertise and experience in cement production, Aso Cement effectively utilizes industrial waste as a resource. Learn about how waste is recycled in our production process.
Utilizing waste as a resource in cement production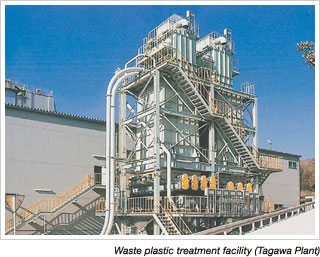 Remarkable industrial development of recent years has brought us a materialistic civilization of mass consumption. Consequently, the amount of non-industrial waste and industrial waste of various kinds has drastically increased, causing the capacity of processing sites to get close to their limit.
Considering the needs of today's society, in order to contribute to conservation of the environment, Aso Cement utilizes many years of experience and technology in cement production to recycle waste for efficient use.
All different kinds of waste are used in the production process at both Tagawa and Kanda plants of Aso Cement by mixing them with raw materials, fuel, and treated water which are necessary for cement production. Solid waste is mixed into other raw materials, dried and ground in a dryer mill, and burnt in a kiln equipped with a new suspension pre-heater (NSP). During these processes, the waste, together with other raw materials, becomes clinker. This clinker and about 3% gypsum are mixed and ground together to make the final cement product. The NSP has an incinerator that can direct heated air that is produced after cooling down the clinker. The gas temperature inside the furnace rises to about 1,000 degrees Celsius and melts limestone in the raw material. During this process, all organic waste is completely burnt and becomes a part of heat source. All inorganic waste flows through the NSP to the kiln with the raw material, where it is baked at up to about 1,450 degrees Celsius, and becomes clinker mineral via chemical reaction. Waste oil is used as an alternative fuel to fire the incinerator of the NSP. Also, waste acid, waste alkaline, waste water and the like are used for the exhaust gas processing in the kiln.
All waste is recycled into raw material or fuel in the process of cement production under stringent quality control.
Our plants use various wastes and byproducts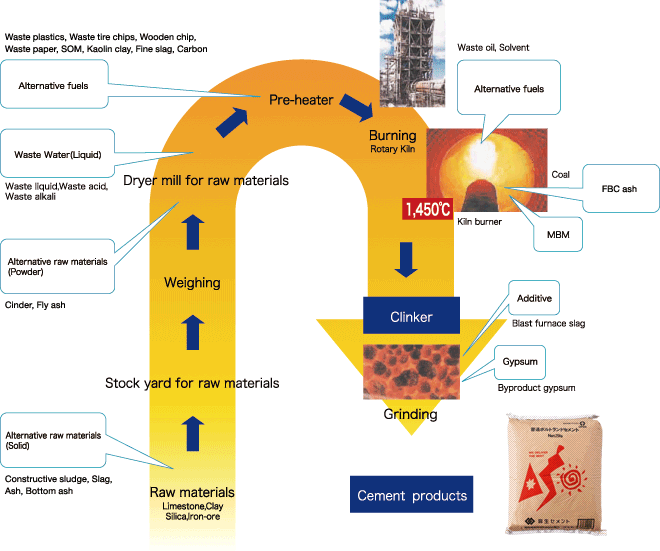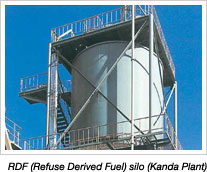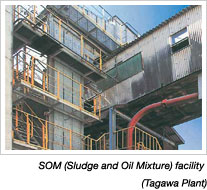 Contact our Recycling Team
Contact our recycling team for inquires or consultations related to industrial waste recycling.
For inquires about industrial waste recycling:
Note : Due to the laws and regulations, waste from home or individuals cannot be treated in our plants.
---