About our Plants (Kanda Plant)
Find out about more about our cement plants, its production processes and history.
Tagawa Plant
(Google Map)
2877 Yugeta, Tagawa-shi, Fukuoka, 826-0041
Tel : +81-947-42-0090, Fax : +81-947-42-5667
Kanda Plant
(Google Map)
10 Nagahamacho, Kanda-machi, Miyako-gun, Fukuoka, 800-0311
Tel : +81-93-434-0885, Fax : +81-93-434-6579
Kanda Plant
Care for the global environment and local community
Kanda plant, which faces Suou-sea in the eastern part of Fukuoka prefecture, started its operation in 1964.
Exploiting its coastal location, we are able to deliver large quantities of cement promptly to terminals in the western part of Japan by tanker.
We acquired licensing for general waste management service in 1999, and have continued to strive to be environmentally friendly and conscious of the needs of the local community; treating RDF (Refuse Derived Fuel) and incinerator ash are just two of these ways.
Kanda plant has Cement Concrete Technical Center on its property. Through evaluations of concrete qualities, we aim to contribute to concrete qualities with our continuous effort to improve and stabilize our cement quality.
History
| | |
| --- | --- |
| 1964 | Operation commenced |
| 1972 | Operation of #3 kiln commenced |
| 1986 | Diesel generator commenced |
| 1997 | Coal ash treatment facility commenced |
| 1998 | Acquisition of ISO 9002 |
| 2000 | Acquisition of ISO 14001 |
| 2002 | MBM treatment commenced |
| 2003 | Acquisition of ISO 9001 |
Production capacity
Ordinary Portland Cement 1,000Kt/y
Portland Blast-furnace Slag Cement 700Kt/y
Main equipment
Kiln F.L.Smidth SP 3,200t/day(Clinker)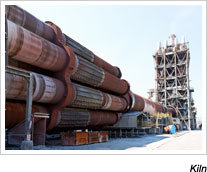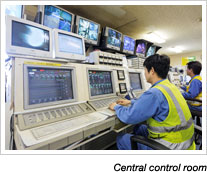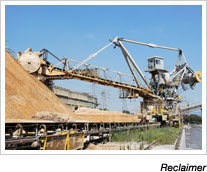 Cement production process
Kanda Plant recycles waste and efficiently utilizes the different sources with full care for the environment under stringent quality control. Kanda Plant has a strict production management system with ISO9001 (quality management system) and ISO14001 (environment management system).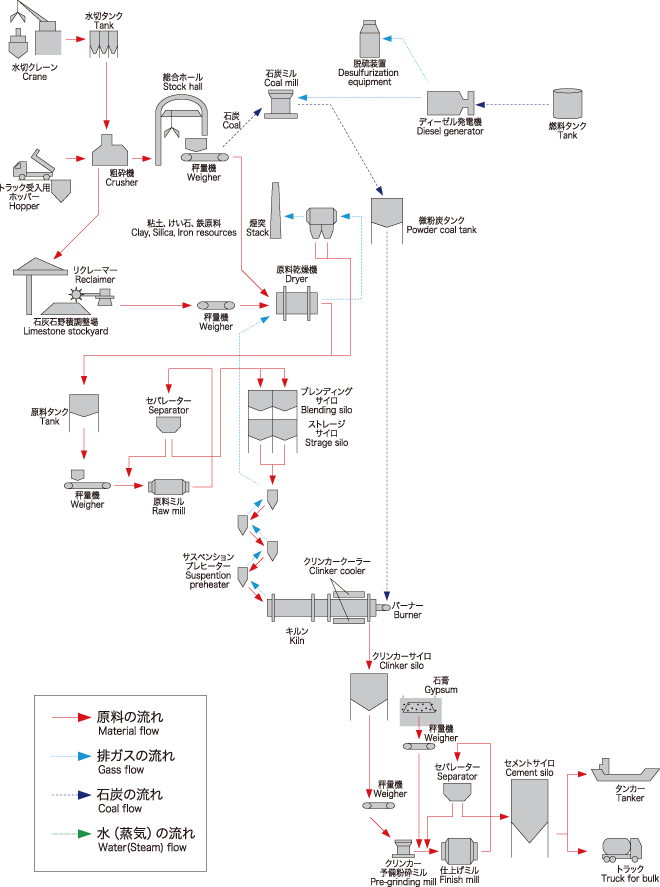 ---